Be Seen Where It Matters Using Our Poster Sites
If you want to raise your company profile and expose your brand, product or service by reaching a large volume of people, our poster site advertising is perfect for you. We have poster sites in our toilet facilities, elevators and on our bin panels, all of which are well placed to be seen by our average weekly door count of 400,000+. Campaigns on our poster sites run in 2 week cycles and are managed by our media partners Lunar Media who are based on site.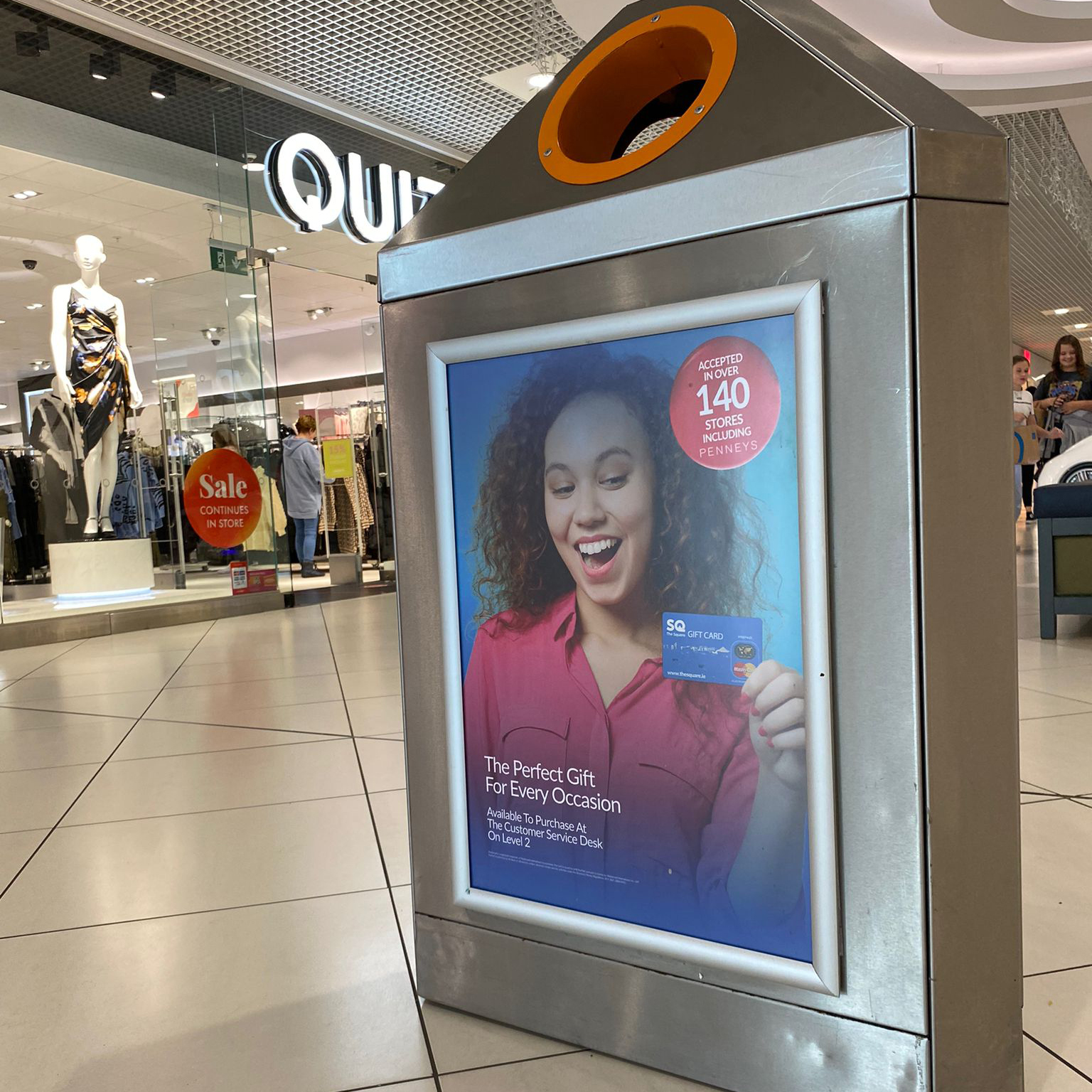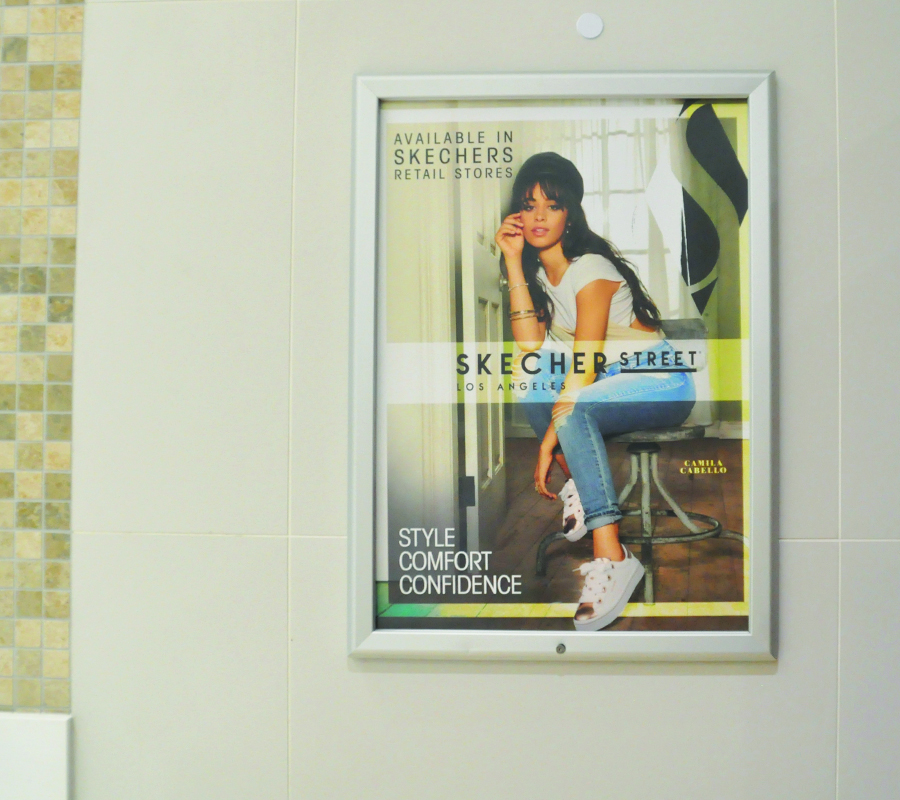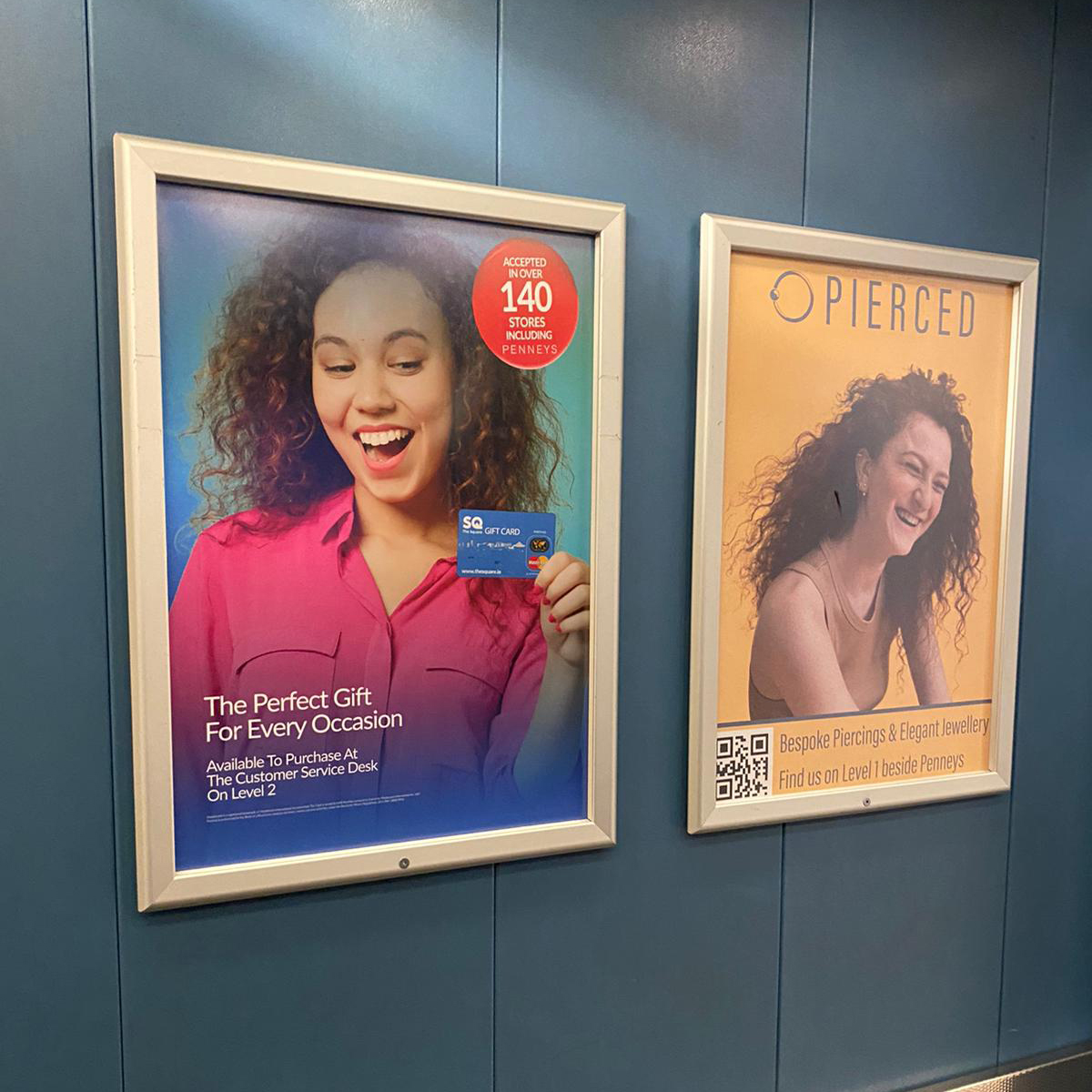 TECHNICAL SPECIFICATIONS
ARTWORK MUST BE SUPPLIED A2 SIZE
420mm wide x 594mm high at 300dpi
Artwork must be provide as High Resolution PDF.
Adverts are displayed on 2 week cycles.
PRICE SPECIFICATIONS
1-9 Panels
€60 per panel
10-15 Panels
€55 per panel
16-25 Panels
€50 per panel
26-56 Panels
€45 per panel
For More Information Or To Advertise Contact The Media Team